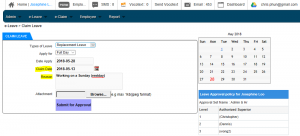 Navigate to e-Leave > Claim Leave and you will see this page.
On this page, it only requires to fill 2 information that is your Claim Date and the Reason (see highlight) of the Claim Leave and you can already submit this Claim Leave application. The credit leave will be credited to the Leave Type mentioned on the top, in this case is Replacement Leave.
---

Once the claim leave have been submitted, you will see your claim leave in Claim Leave List.
---

Once approved, it will show your Claim Leave has been approved.
---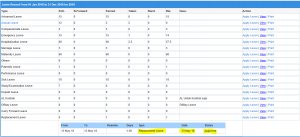 This claim leave will be credited automatically to the applicant Replacement Leave with a 1-day credit.