Why use HRM System?
Human Resource management is essential to any company no matter big or small. A company is as small as 2 people should have their human resource management policy as well. Documents such as employee data, SOCSO, EPF or KWSP data, EIS, files and medical certificate, claims receipts, parking tickets should be filled properly.
There is a lot of paperwork involved in human resource management and operations. Leave application, attendance, employee claims, and payroll are typically resource consuming. Furthermore, storing and finding employee documents requires time and effort. A further complication arises if the HR admin is replaced often.
Knowledge transfer is another major problem between employees. A proper online HR software always helps to ensure smooth knowledge transfer between employees. Our e-Leave HRM equipped with e-learning that can help companies to do employee assessment. By deploying our Employee Assessment System, your company can now have seamless employee knowledge transfer. Our Employee Assessment System will assist to keep all your employee evaluations centralized. Our HRM System Software is also capable to generate a KPI evaluation sheet for you to evaluate your employees.
Our HRM provides you a fully integrated online HR software that can simplify your human resource operations at the most affordable price. Our price is only RM 100 per month for each module with a limit to 50 employees.
Our HRM System is a web-based HR application and is accessible by web browser login. You can access to e-Claim module and payroll by subscribing monthly with us and start managing your company attendance after you installing our attendance hardware and software.
Our HR application is flexible and easy to use for a small and medium-sized company. Save time and cost in managing your HR operations.
The e-Leave HRM System advantages:
All-round HR Attendance Software with e-Leave, e-Claim, Attendance, and Payroll. Your ultimate HR Business Suite!
All HR module works independently, supporting your current HR system.
File and document upload functions support.
Evaluation Question Bank for Employee Assessment System can improve KPI assessment and knowledge transfer.
Low-cost software that fits perfectly for SME.
5 Working Day Support team from 9 am to 8 pm.
Free Online Support.
Software customization is available. Minor customization is free. Just let us know what you need!
Training staff using your HRDF fund.
Your employees can apply leaves via a web application or BizCloud app on mobile, the system is very convenient.
e-Leave Human Resources Management System
e-Leave HRM Module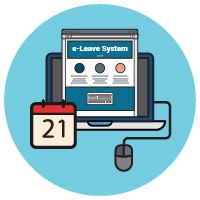 e-Leave enable the employee to access:
Leave application
Check to leave application history
Check leave policy and balances
View by calendar for leave taken
e-Claim Module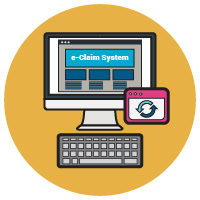 e-Claim enable the employee to access
Claim application with attachments
Print application form
Check claim status
Check claim policy and balances
Attendance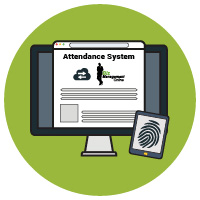 Attendance for the employee to check:
Employee daily attendance
Mobile attendance records
Timesheet records
Auto-sync attendance records from multiple branches or offline recording machines.
Payroll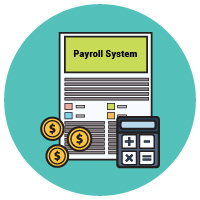 Payroll for salary calculation where:
The employee can view and print their payslip
Auto calculate all statutory contribution of EPF, SOCSO, and PCB on income/salary
Compliant to Labour Office requirement on Unpaid Leave based on payroll cycle number of days.
Cost Saving with BMO HRM
With our all-in-one HR package, you can manage your HR-related process by single login:
Maintain employees personal record
Track on employees attendance
Manage employees claim report
Manage employees leave report
Manage employees payroll report
Submission of HR-related documents in align of government legislation
Our clients can save cost in various aspects with our BMO HRMS:
Time to prepare and processing HR-related paperwork
Time for filling up forms and updating data accurate by employees
Create smoother and systematic HR processes without high maintenance cost
Reduce staff cost in administer HR-related functions
Employer focuses on business strategy and generates more income
Training and Support
Our Business Management Online has been focused on developing web-based business applications since 2007. BMO HRM system is developed in-house and being practices daily at BizCloud. Our R&D team is knowledgeable in designing business solution development and practices. Our support team will be available and respond on normal operation hours and we can guide you through team viewer or call when you face any problems in using our hosted HR software. We will assign one highly knowledgeable trainer to your site when necessary.