BUNDLE 1
Basic Attendance System
PACKAGE INCLUDES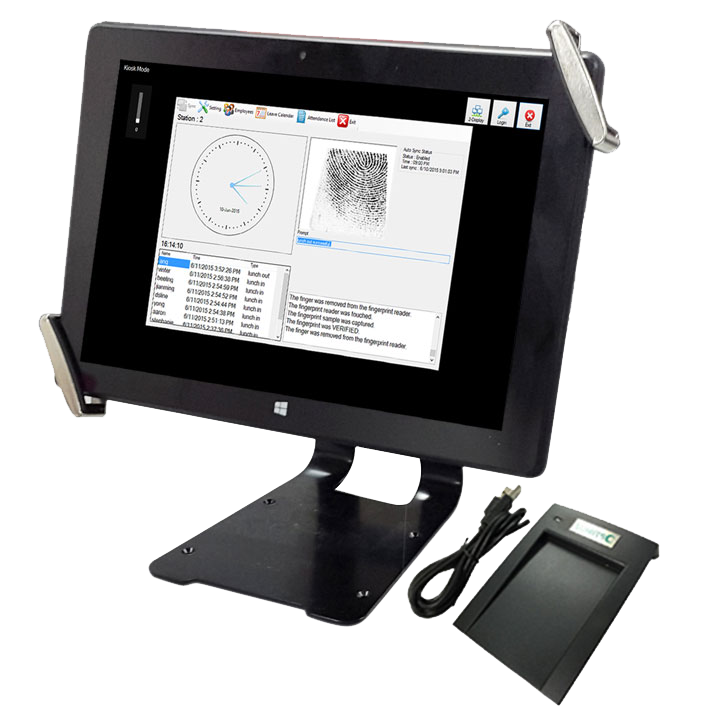 BUNDLE 2
Basic Attendance System
PACKAGE INCLUDES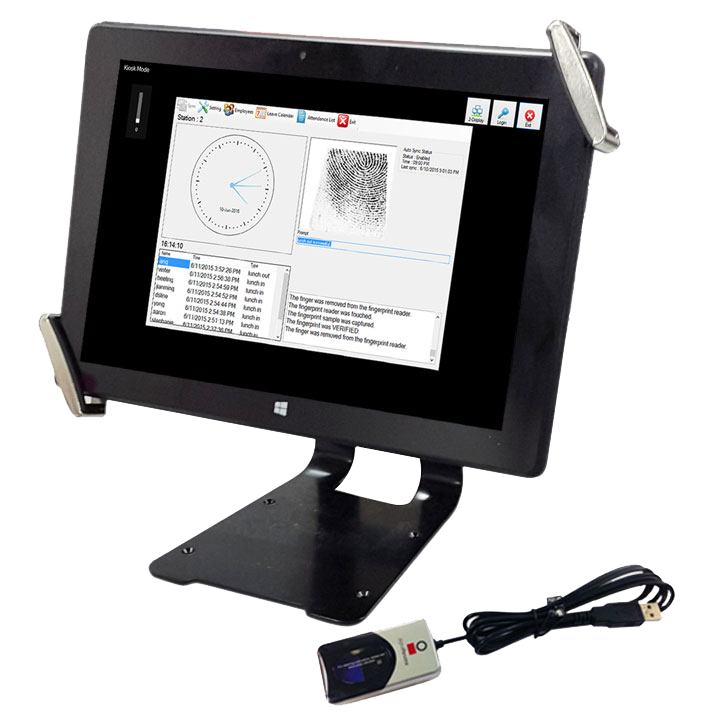 Bundle Price
Basic Attendance System Bundle 1
Basic Attendance System Bundle 2
All-in-one HRM system
Monthly Online HRM System
Add On: Outsourcing
BMO Attendance Software
✔
✔
✔
Web-based software
We manage payroll,
generate payslip, etc for you.
Hardware
10 inch Windows 10 Tablet
✔
✔
✔
-
-
Fingerprint Reader
✔
✔
-
-
RFID Card Reader
✔
✔
-
-
Tablet Locking Kit
✔
✔
✔
-
-
Control Box
• Box
• Speaker
• Relay Board
• Plug
• 10 Port USB Hub
• Button
-
-
✔
-
-
Monthly Online Access (Optional)
Attendance
-
-
-
✔
-
e-Leave
-
-
-
✔
-
e-Claim
-
-
-
✔
-
Payroll
-
-
-
✔
-
Outsourcing Service
-
-
-
-
✔
Additional Employee (more than 100)
-
-
-
5 / employee
10 / employee
Price start from (RM)
1638
2149
3149
-
-
Monthly Fee (RM)
-
-
-
From
RM100 / 100 employee
RM300 / 100 employee
*Note: Price showed in table excludes training fee and setup fee

Subscribe longer to save more
Currency
Malaysia Ringgit (RM)
US Dollars (USD)
Singapore Dollar (SGD)
Services
Number of employees
1 month
6 months
12 months
Number of employees
1 month
6 months
12 months
Number of employees
1 month
6 months
12 months
Monthly web-based application access (RM)
up to 100
Starts from RM100 / month
up to 100
Starts from USD25 / month
up to 100
Starts from SGD34 / month
Monthly Outsourcing fees (RM)
up to 100
300
270/mth
255/mth
up to 100
73
66/mth
62/mth
up to 100
100
90/mth
85/mth
Contact us if your company has more than 100 employees
100+ employees?
BizCloud HRM System is developed by our experienced in-house R&D team. We make sure BizCloud HRM System meets your company standards, so please engage our Sales Team for prices.
Call us!
Call: +6014 602 8442
Email: sales@bizcloud.asia
Attendance System Hardware (Ala Carte)
NOTE: To select the quantity for the items, please tick the check box. Generated quotation is for reference only. For official quotation, please
contact us
.
Toggle