HRM is a full-fledged and comprehensive HR management system covering multiple essential modules.
HRM System
, online and offline leave management system developed by BizCloud Asia Sdn Bhd. We designed the 
HRM system
 that scales easily from SME to large businesses and the 
cloud HR software
 with just one aim in mind. The leave management application is developed with continuous effort to ultimately help companies reduce tedious and repetitive HR paperwork.
BizCloud Asia Sdn Bhd is a company that focuses on providing the best business solutions for SMEs. We begin our operation in the year 2014. BizCloud aims to build cloud solutions for corporate. Today we are operating in Penang, KL, and Johor. With three branches, we can serve our customers well and help them to reduce costs and increase productivity. Two main products are being developed and supported by BizCloud. The POS system with the brand 
POSMarket.com.my
 and HRM solution with the brand 
HRM-Outsource.com
.


HRM-Outsource.com
 is a full human resource management software that covers e-leave, e-claim, attendance, and payroll. The software is a web application hosted in our data center. The system has been running and serving many companies in Malaysia since 2017. It is an essential part of our company's operation as it eases our HR admin, and help reduce our employee's paperwork. We always strive to provide great software that is budget and powerful for our clients.
The 
POSMarket.com.my
 provides full features POS solution for SME. What distinguishes us from our competitors?
We provide complete hardware for our customers. The hardware is all tested and maintained by our team and our brand.
We are servicing a few thousand customers with our POS software which extend from retail, food and beverages, workshops, pharmacy, optical store, hardware shops, canteen and more.
We offer 3 years software online support for free. Furthermore, our software is free to upgrade and offered a one-time payment scheme.
Cloud HR Software Programming
Employees are the strength of an organization. Every company has ground business rules or an employee handbook to ensure all employees are taken care of. Our expert HRM System developer team will innovate various possible solutions to resolve your problems.
Feel free to send us your requests at sales@bizcloud.asia and if its something other companies could use, we'll gladly add the features into our cloud HR software for you. Benefiting everyone who uses the system. No hidden terms. Free of charge.
Please do approach our team and allow us to understand your issues first.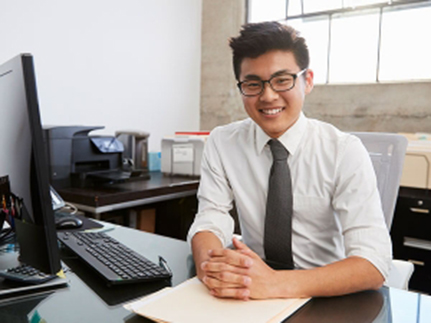 Online Leave Management System 30 Days Free Trial.
Call Us Today!