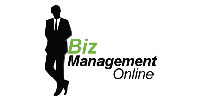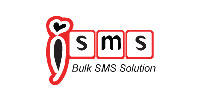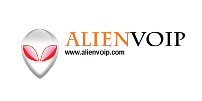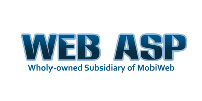 About Bizcloud HRM System
Our BizCloud Online Business Applications are developed by
Mobiweb company
. Mobiweb's main objective is to help your company to be more productive, reduce cost of operation, and accomplish business goals. hrm-outsource.com is one of the sub-website of our
BizCloud Online Business Application
. It is created to offer the reliable and affordable HR solutions which including E-leave system and Attendance system for small and medium companies (SMEs). Today, our BizCloud HRMS consists of five main modules:
e-Leave system
e-Claim system
Attendance system
Payroll system
Assessment system
Our vision is to build a one stop centre for online business solutions suitable for small and medium companies and help the company to save cost. We provide these following services:
Time and attendance System
Our attendance system are tailored for companies who are looking for simple, cost-effective attendance system with an easy-to-use time-tracking options. The attendance terminal comes with both hardware and software, allowing managers easy access to their employees working hours, absenteeism and overtime hours.
Our on Cloud software is suitable for companies embarking on the latest technology innovation to make work flow processes on the internet to save time and improve productivity. Employees are given access to web-based work flow processes solutions like e-Leave, e-Claim, Assessment, Attendance and View Payslip while the Managers are able to approve, monitor and make decisions using the easily access information all from any web browser.
This very "cheap" option is suitable for companies looking to improve their control of their HR work flow processes, by subscribing our BizCloud HRM software services on a monthly, quarterly, half yearly or annually billing cycle. This option reduces the company cost from the technical aspect of maintaining the web server, software updates including daily maintenance and backup as all these processes are carried out by our highly qualified IT personnel.
This option is only suitable for companies that have a team of highly qualified IT personnel that are capable to maintain a web server and it's maintenance. We offer this option as software ownership would be cost effective after the 3rd year onwards but the other cost of software updates and yearly maintenance contract to ensure the software is updated according to the local authorities constant changes in policies in regards to employee contributions and benefits.
Suitable for companies that are very lean in their HR or Administration personnel, they could outsource some of their HR processes, leveraging on our strong knowledge in this field for more cost saving. We will help you to manage some of your HR function as a business partner, enabling you to focus entirely on your core business strategy.

With solid backgrounds in online business solutions and telecommunication services, Mobiweb will be able to help small and medium enterprise to overcome business obstacles and deliver customer satisfactory.
There are plenty of others flagship products under Mobiweb, including:

Free Trial
Join our ever growing user base! Assess your employees current leaves status, leave application details and retrieve leave data for internal leave costing.
We are constantly improving BizCloud e-Leave for our users.
Free Trial