Welcome to BMO Human Resource Solutions
Our BMO HRMS consists of four main modules:
e-Leave System
e-Claim System
Attendance System
Payroll System
Reliable and Affordable HR Solutions for Your Company

HR Outsourcing Service
We offer SMEs the best and cheapest HRM outsourcing service to help
you manage your day-to-day HR related processes with our in-house systems.
We can help you to:
Corporate Cost Down
Streamline Internal Process
Focus on Core Competencies
Improve HR Compliance
Improve Accuracy of Data.
Contact Us
We are providing HR outsourcing service for SMEs now!
Outsource your HR functions to us and focus on your core competency.You can save costs and improve your HR effectiveness.
Contact Us
Bundle 1
Basic Attendance System
Package 1 includes:


Bundle 2
Basic Attendance System
Package 2 includes:


All in One Attendance System
All in One Bundle includes:
Door Access with Magnet
1 time Installation
Control Box incl.

Box
Speaker
Relay Board
Plug
Button

Monthly Online HRM system

Monthly online access to :
e-Leave / Attendance
e-Claim / Payroll
RM250
per 50 employees / month
Add RM5
per employees / month
Monthly HR Outsource
BMO HR outsourcing includes:
Help you to manage payroll
Generation of payslip, etc.

RM250
per 50 employees / month
Add RM10
per employees / month
Have more than 50 employees?
Affordable HR outsourcing service for SMEs. Our outsourcing service is developed by our experienced in-house R&D team. We make sure our service meet your company standards.
Product Demo
Explore the popular Human Resource Software in Malaysia! Access your employees current leaves status, leave application details and retrieve leave data for internal leave costing.
Register with us now to get product demo via team viewer!
Product Demo
BMO Leave Management System Android Apps
BMO Android App is FREE of charge. Using BMO App with Leave Management System you are able to: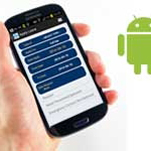 View shared calendar
Apply leave via phone
Get employee list & info at Android Apps.
Many more!