Monthly Online HRM system
Monthly online access to :
Attendance System
e-Leave System
e-Claim System
Payroll System
Employee Assessment
Monthly HR Outsource
BMO HR outsourcing includes:
Help you to manage payroll
Generation of payslip, etc.

RM300
per 100 employees / month
Have more than 100 employees?
Affordable HR outsourcing service for SMEs. Our outsourcing service is developed by our experienced in-house R&D team. We make sure our service meet your company standards.
Product Demo
Take a look at our Online Human Resource Management Solution. Access all your
employee history, current and in-progress leave and claims application with precise
details online, anywhere. Retrieve leave and claims data for internal management easily.
Register with us now to get product demo via team viewer!
Product Demo
BIZCLOUD LEAVE MANAGEMENT SYSTEM ANDROID APP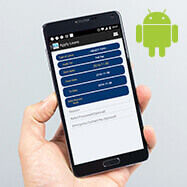 Bizcloud Android App is FREE of charge. Using Bizcloud App with Leave Management System you are able to:
View shared calendars
Apply leave via the app
Get employees lists & info via the App
and Many MORE!
The Bizcloud Leave Management System Android App can be installed into your employees phone to help them manage their leave better.