e-Claim helps to facilitate online submission in a transparent and efficient way. It is easy to use by both admins and employees for their management of
online claims submission
, including all claims under their benefits, and reimbursable expenses on ad-hoc basic employee claims such as
traveling, transport, entertainment
and so on. Approval is based on multiple levels that can be varied by employee category set-up. [separator top="30″]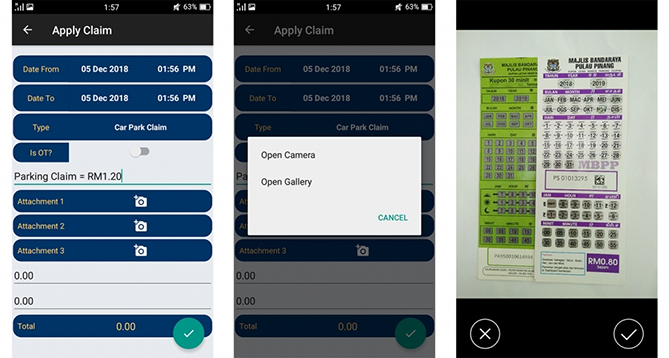 Snap Photos of Attachment
You can easily attach photos of your claim into the system for claim application.
By using mobile phone app, you are able to snap the claim receipt for attachment.
Once done take a photo of your receipt, it will be uploaded to the employee claim system.
[separator top="30″]
Paperless Claims
Conventional claim methods, form submissions and filing can be omitted by using our online claim system.
Moreover, receipts, toll and other proof of payment can be scanned to be attached with the claim form. This will ease the approval process.
The supervisor will receive email notification and make decision via email as well.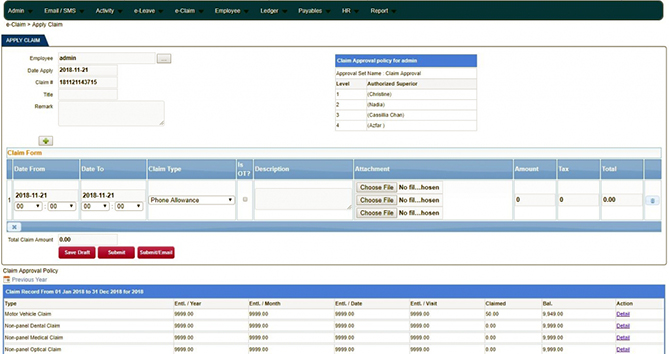 [separator top="30″]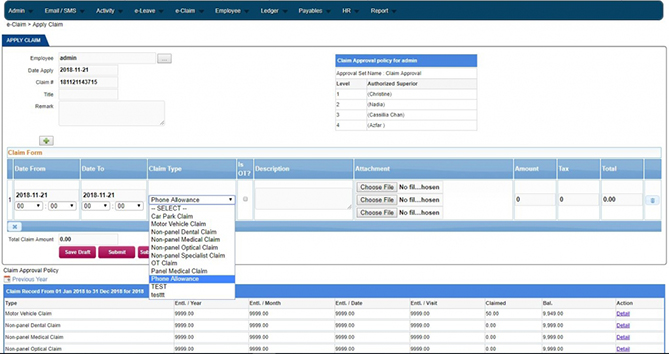 Flexible Claim Setting for Each Employee Type
Each employee type may be unique. For example, medical claim cap for each employee type can be set differently.
Our employee claim system addresses the need and provide flexibility for different employee type settings.
Employee in different departments have different approval requirements. We provide group approval and multi level approval for every employee type in the system.
[separator top="30″]
Self Service Claim Request and Approval
Employee can login to website or phone app to submit claim form. Once the amount is keyed in and choose claim type, the employee just have to submit the claim.
The assigned supervisor will receive an email and decide on the claim approval. The process will go through all management levels and marked approved if all pass.
Finally, finance department will access the claim report and reimburse payment accordingly.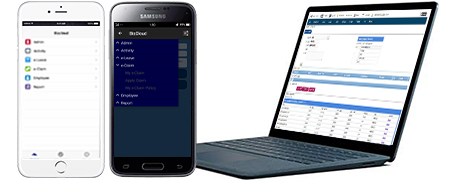 [separator top="30″]

Comprehensive Reports
Our e-Claim system is able to generate multiple reports and customizable with Excel.
If you need customised report, do let us know and we would be able to assist you.
[separator top="30″]
Programming
We have in-house expert software developers to achieve your requirements.
Let us know what you need and we will discuss with our team.

[separator top="30″]
Our Support
We provide 7 Days Support. Contact us NOW at 1800 87 7061 or email to sales@bizcloud.asia
Worldwide Support (GMT +8) Mon – Fri 9am – 8pm | Sun 2pm – 6pm | Sat 9am – 6pm

We support you by helping you to setup and begin to use the HRM system. You can reach us for any issues or questions at anytime.

Contact us for service demo!