e-Claim System
E-Claim helps to facilitate
online submission
in a transparent and efficient way. It is easy to use by both admins and employees for their management of online
claims submission
, including all claims under their benefits, and reimbursable expenses on ad-hoc basic such as traveling, transport, entertainment and so on. Approval is based on
multiple levels
that can be varied by employee category set-up.
Accessible from web browser
Employee self-service
Multiple claim submission
Configurable employee type to have different limits, maximum claims, approval and other claim setting
Claim payment can be done via:

Payment voucher
Payroll (reflect in employee payroll)
Manual update

Personalize individual claim setting
Attach claim form or image online
Claim approval from Email or from Application
Multiple level of approval
Claim shown in pay slip/report
---
e-Claim features
Multiple Submission and Attachment Support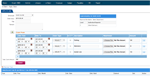 BizCloud e-claim module allows employee to include attachment (JPEG, PNG, GIF) during submission. You can also submit multiple claims in one entry to reduce administrative time and effort.
Maximum Claim Limit Control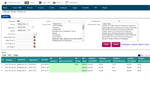 The e-Claims module provides maximum flexibility in setting up and managing user defined parameters such as maximum claim limit ( per visit, daily, monthly, yearly and so on)