Payroll System
A transparent payroll administration system that enables the employer to generate accurate payroll and employee to view and understand the impact of the variable pay structure in a timely manner. The system automatically calculates all taxes on the employee's payslips and assists the employer to comply with all statutory requirements such as EPF, Socso, EIS, Income tax and Bonuses.
Generate monthly payroll from web application
Take claims, attendance, and leave into the calculation of payroll
Follow strictly to government legislation for Socso, EPF, EIS, income tax and etc
Generate, modify and print payroll for every employee
EA form can be generated year end
Leave balances and claims will be reflected in payroll
Customize the behavior of the automatic calculation in the payroll system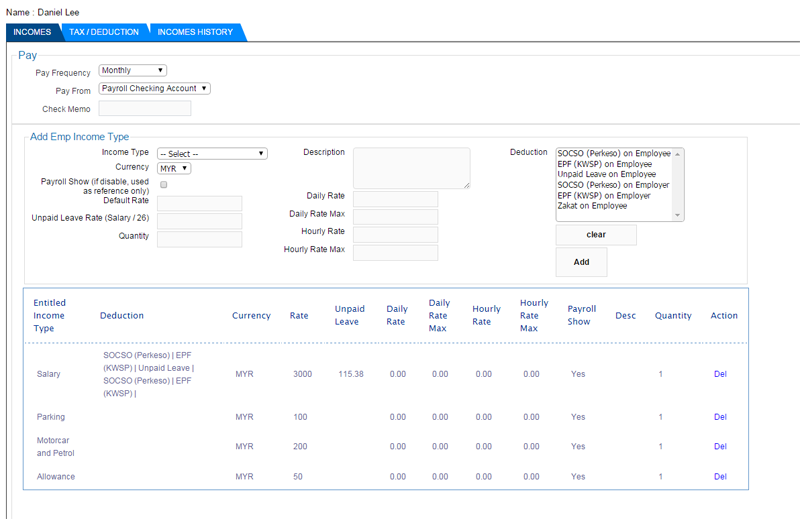 Define Income
Define income type for every employee.
You can choose to display a particular item on the payslip or otherwise.
Daily wages are calculated automatically and to be deducted if any unpaid leave is taken.
Employee Payroll
Take advantage of the Search filters built into the system.
It helps you find the payroll faster and become more productive.
Alternatively, you can view all generated payroll on this page.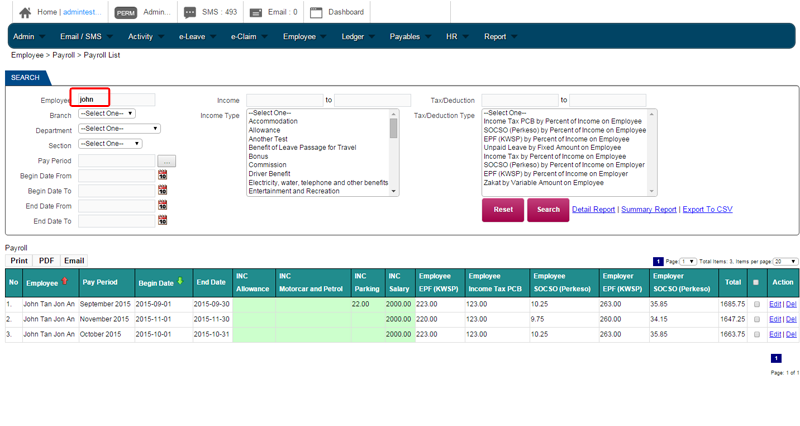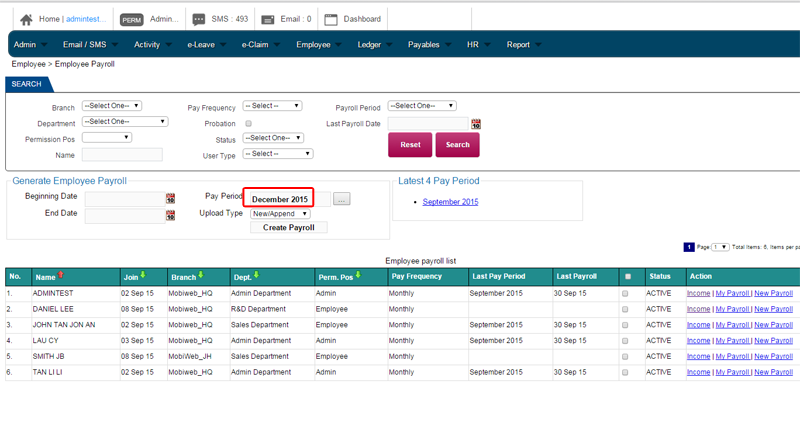 Generate Payroll
Generate payroll before your company payday.
You can choose to print it or generate it as PDF for your employee to view from the system.
Achieve accuracy and consistency to minimize risk across all systems.
BMO payroll calculations take deduction limits such as EPF, Socso, Income tax into account.
Payroll Records (Pay Period List)
Past payroll data are kept in the system.
It helps HR administrators to keep track of all employees' records and prepare for payroll auditing.