Go to HR > Approval Setting > Approval Set.
Then click on "New Approv.".
Type your name and click "Save".
You can click "Edit Approval Table" to edit your name.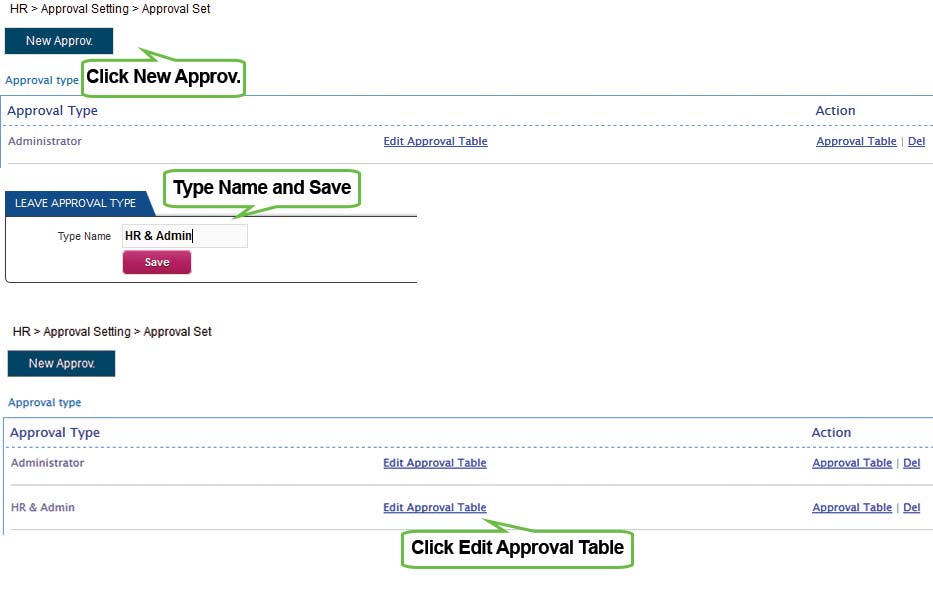 Next click the "+" to add approval type name.
Click on "Search icon" button.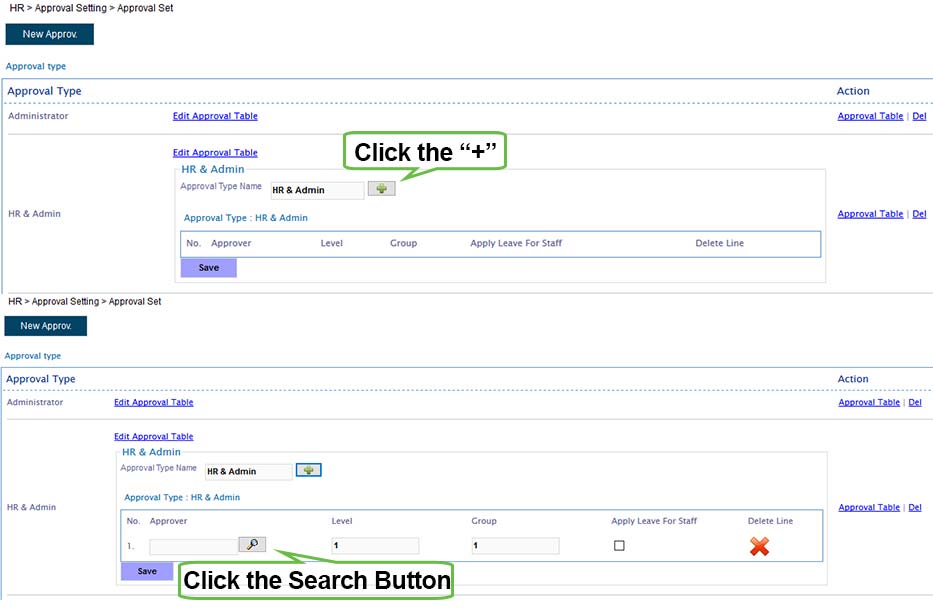 You can select any employee to approve.