In BMO online leave management system, there are default leave types created for your company's HR convenience. For more flexibility, BMO e-Leave allows you to add multiple leave type to suit your company's leave requirements.
Below is a short reference on how you can view the leave types available and add leave type.
1. Login to your e-Leave account HERE.
At the menu tab above your screen, go to e-Leave > Leave Setting > Leave Type.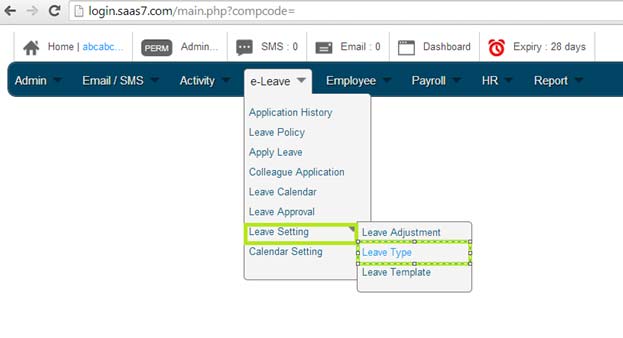 2. All your Leave Types will be listed as shown below.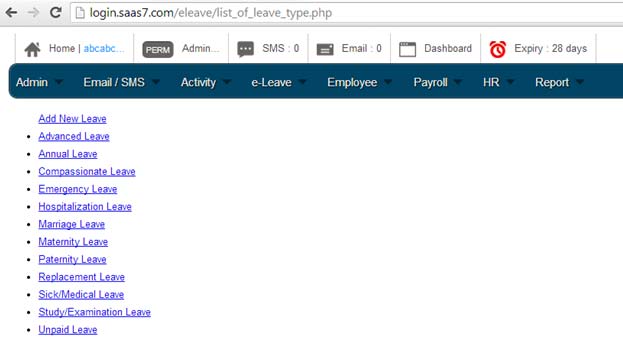 3. If you need to add more leave types, just click on "Add New Leave" and fill in the necessary details for your new leave type.