Throughout the year, new holidays could be gazetted. If your company recognises those holidays, you (administrator) can add the special holiday to the e-Leave Calendar and made viewable to related employees. Just insert the new holiday into the online leave management system and it will be displayed in the e-Leave Calendar immediately.
Below is how you can the special holiday to the e-Leave calendar.
1. Go to BMO home page and click "Login".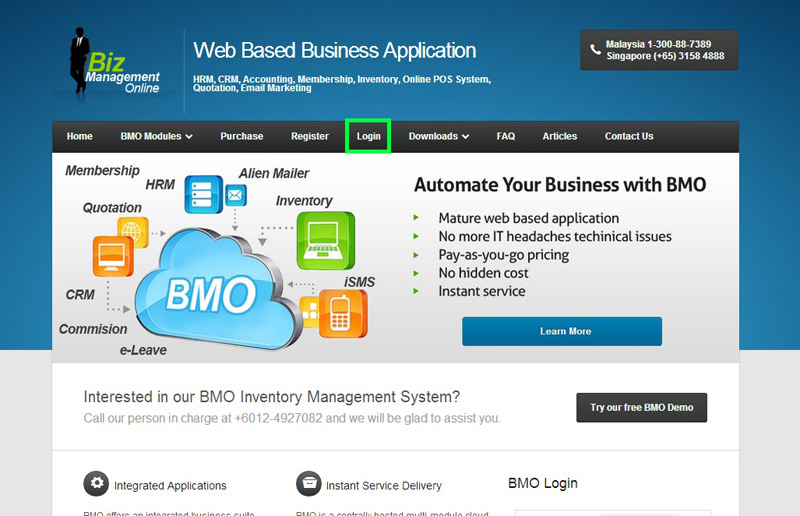 2. Login to your administrator BMO account.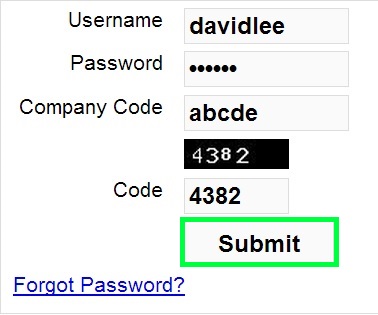 3. After login to the BMO e-Leave, mouseover HR > Company Setting menu button. At the submenu, click on "Company Event List" as indicated below.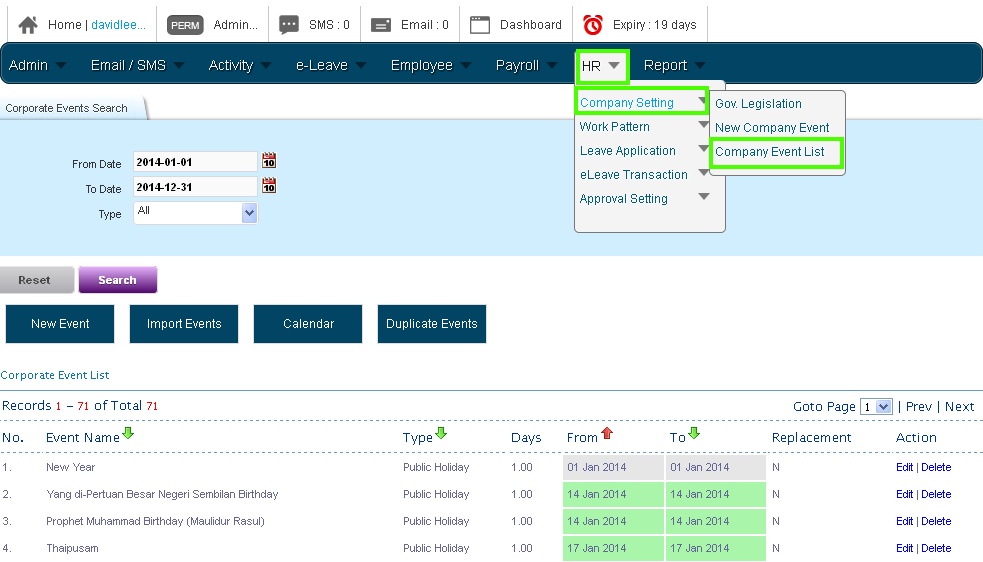 4. Then, click on the "New Event" button.

5. Next, click on the "Public Holiday" in the list box.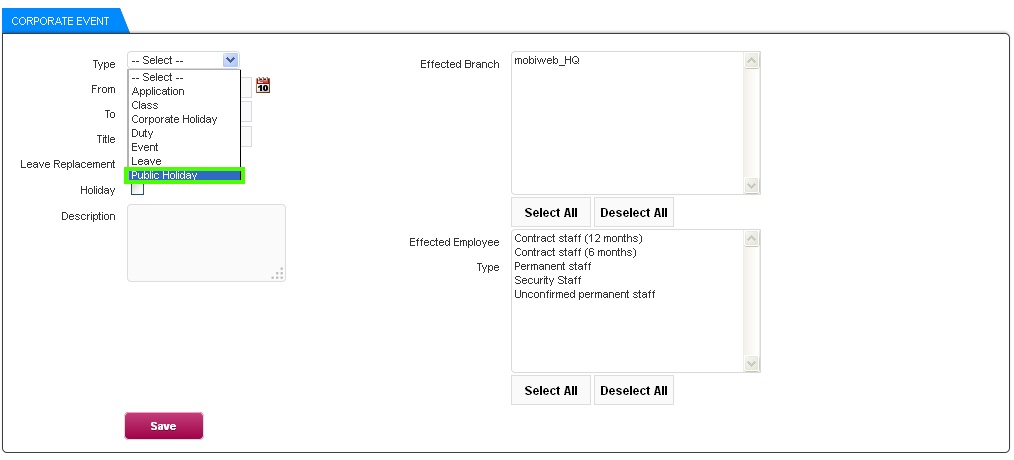 6. Let's assume that 27 Jan is declared as a special Public Holiday – Penang Heritage Day. So, click on the 27 Jan 2014 in the calendar.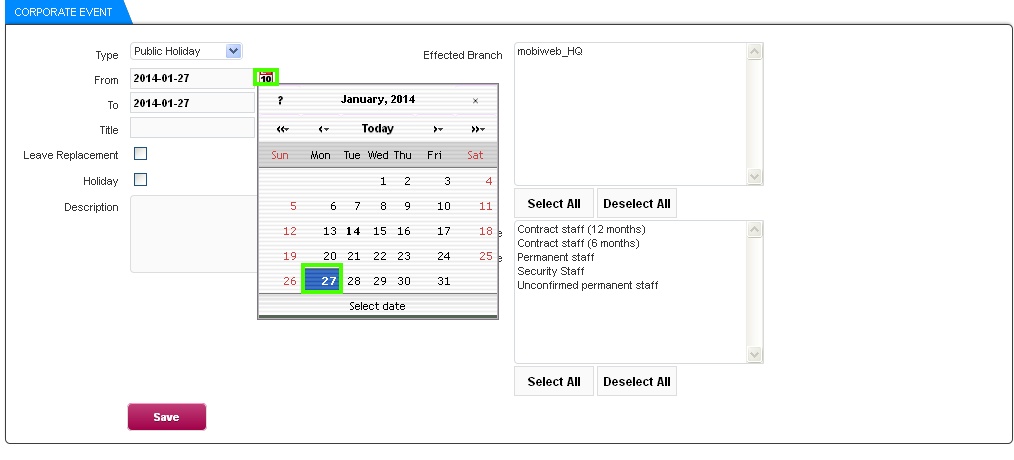 7. After that, key in the special holiday name in the title field. In this case, you can just key in Penang Heritage Day.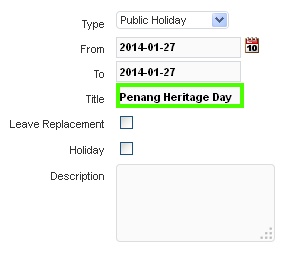 8. Then, tick on the Holiday check box to indicate that it's a holiday.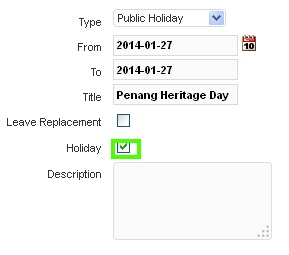 9. Next, key in the text description as indicated below.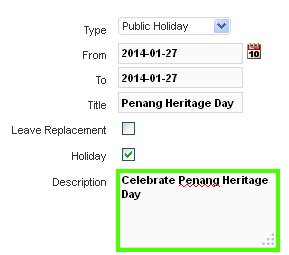 10. Then, select the affected branch and employee. In this case, mobiweb_HQ and permanent staff are selected respectively.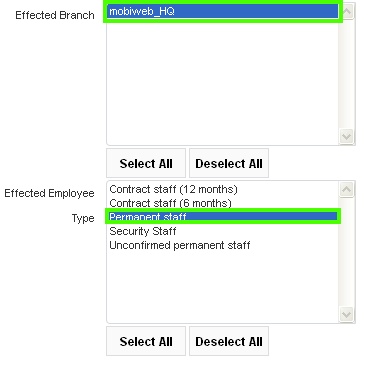 11. Click on the "Save" button to apply the changes to the system.

12. Finally, your public holiday is listed at the Corporate Event List