In BMO Online Leave Management System, we allow you to duplicate events or holidays for the entire year to save time.
Below is an example on how you can duplicate past events and holidays to your current leave calendar.
1. After you have login to the POS Market Online, mouse over the "HR" menu button, then go to the "Company Setting" and click on the "Company Event List" submenu button.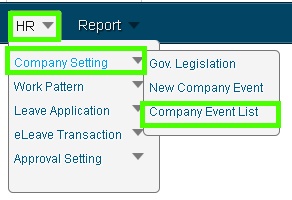 2. After that, click on the "Duplicate Events" button to proceed.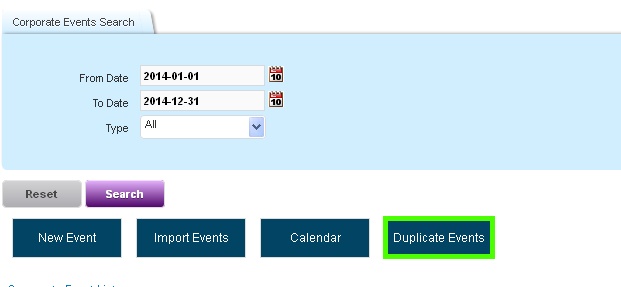 3. Next, click on the "Duplicate Holiday" button.